Leaving healthy and drug free is my motto, and I will be happy to share my knowledge with you.
I support a Food Combining diet. It is proper combination of foods for better digestion, HEALTH and ENERGY.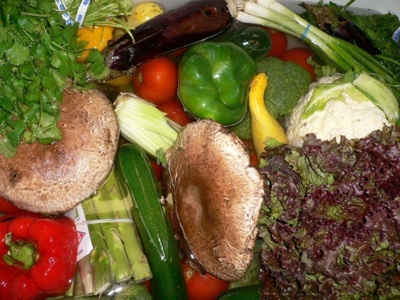 Animal Proteins ( beef, cow's milk, pork, chicken, eggs, fish ...) if you decide to eat it - goes only with vegetables or by itself.
Carbs (potato, rice, bread, pasta) goes only with other vegetables or by itself.
Fruits goes only by itself.

Eat more green vegetables

(anything that has chlorophyll will neutralizes acidity - food to create any disease)

Avoid

acidic foods

and drinks: any animal proteins, sugar, bottle water, sports drinks, alcohol ..., cow's milk, dairy products (cheese, etc), possessed foods...
Drink plenty of Kangen water
Watch: https://www.youtube.com/watchv=z4zrv4k4Jj0
Eat Healthy! Drink Healthy! Stay Healthy!